Children and Youth Ministry Opportunities
You don't want to miss these. Contact the office to get involved.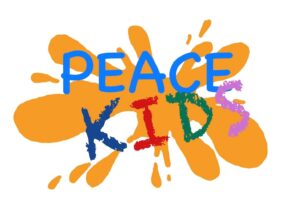 Peace Kids (K-5th)
K-5th graders from Peace will gather the first Sunday of the month for fun, fellowship, and faith! We'll start off after worship with lunch, play camp games, sing camp songs, do some camp crafts, and have fun all together. Specific themes will be announced as we get closer. Please invite your friends, they are welcome and we want them to participate. We'll start at 11:15 a.m. and wrap up by 1:00 p.m.
Building Together (3rd – 5th)
Lutheran churches around Knoxville are teaming up again to announce a 3rd-5th grade youth group starting this fall. We will be gathering for fellowship, fun, and a Bible lesson together. We will explore how we are called to build the kingdom of God together! Join us once a month from 12pm-2pm and BYOBag (Bring You Own Bag) lunch to eat. Save the dates!
-September 17 @ Messiah Lutheran
-October 15 @ Peace Lutheran
-November 19 @ Peace Lutheran
-December 17 @ St. John's Lutheran
Knoxville Youth Group (6th-12th)
Save the dates for Knox area Lutheran Youth group! This is for any student 6th-12th grade. We will meet once a month from 3pm-4:30pm for either a service project or learning and OF COURSE a good time. We hope to see you there! More information closer to each date will be sent out.
-September 17 @ Messiah Lutheran (service project)
-October 15 @ Peace Lutheran
-November 19 @ Peace Lutheran (service project)
-December 17 @ St. John's Lutheran